I'm @m_buermann and I do quantitative social sciences with a thematic focus on labor market research. I'm particularly interested in the role that educational systems and labor market institutions play in the genesis of social inequality.
Beyond the usual methods of analysis for simple cross-sections, I feel most comfortable with panel and multilevel models. Besides German and English, I speak mainly Stata and R.
On this website you find descriptions of my current and past projects as well as my short CV and contact information.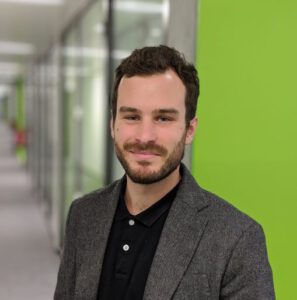 Recent Publications
Bürmann, M. (2023). The Importance of Intergenerational Stability for the Social Origins of Undereducation and Overeducation. Research in Social Stratification and Mobility, 84, 100783. DOI: 10.1016/j.rssm.2023.100783
Bürmann, M., Jacobsen, J., Kristen, C., Kühne, S., & Tsolak, D. (2022). Did Immigrants Perceive More Job Insecurity during the SARS-CoV-2 Pandemic? Evidence from German Panel Data. Social Sciences, 11(5), 1-24. DOI: 10.3390/socsci11050224
Tsolak, D., Bürmann, M., & Kroh, M. (2021). Migration and intergenerational stability in female employment: The impact of differences between sending and receiving countries. Journal of Family Research, 33(2), 351-404. DOI: 10.20377/jfr-490